Staff Bio's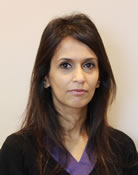 Kara has been in the dental administration role for 2 years however she has over 15 years in customer service in hospitality. Born and raised in Hong Kong, she is fluent in English, Cantonese, Hindi and Punjabi.  She is passionate about providing the best patient care. Her favourite thing about working at the Vancouver TMJ & Sleep Therapy centre is to see how patients moves on with their lives without pain. When she isn't at the office, you can find her at bikram yoga or in her kitchen whipping up her new creation.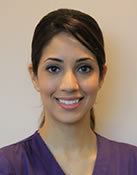 Aman graduated from CDI College as a Certified Dental Assistant in 2009 and obtained her orthodontic assistant certification in early 2012. She is thoroughly involved in the initial assessment, treatment records, and subsequent evaluation appointments at the Centre. In addition to dental assisting, she has experience in front-desk reception and is more than happy to answer any questions about insurance and booking. A past sufferer of TMD related pain, she is able to share her own personal experiences with our therapy and address any patient concerns with compassion. Aman enjoys being a part of our team because of her dedication in positively impacting the quality of life for patients.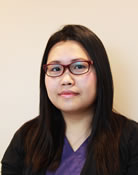 Jennifer started her dental career in 2008 with experience in both dental reception and dental assisting. She is fluent in English, Cantonese and conversational Japanese. Jennifer's role in the office is taking care of initial assessment, treatment records and subsequent follow-up records. She loves interacting with patients, and always try her hardest to make them feel "at home" when they come in.