Contact
307-4603 Kingsway
Burnaby, BC V5H 4M4
Tel 604-566-9983
Fax 604-566-9903
Email Info@TMJ-Sleep.ca

Reception desk open: Monday-Friday 9.00 a.m. -5.00 p.m.
Lunch break 1.00 – 2.00 p.m.
Cancellation or rebooking requires 48 hrs. notice.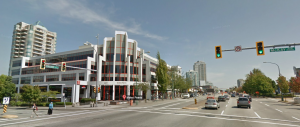 The Vancouver TMJ & Sleep Therapy Centre is located only 1 block from the Metro Town Skytrain Station.
Parking entry is located at the back of Metro-Pointe building at Hazel Street.